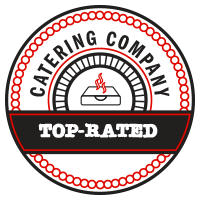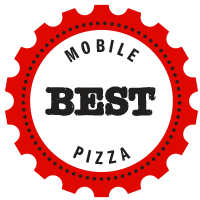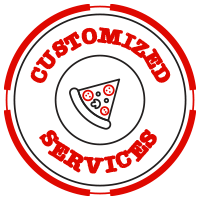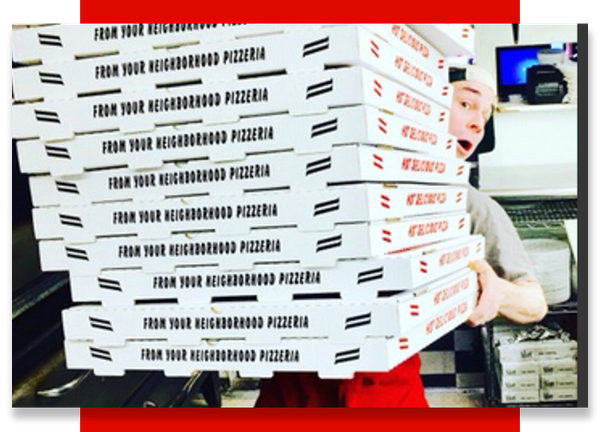 From a small backyard get-together to a large on-site catering event and everything in between, there is no order too big for Pizza Casbah!
Need twenty-four 24" pizzas? - No problem!
Fifty 18" pizzas? - You got it?
A create your own gyro buffet? - Done deal!
One hundred and fifty chicken wings? - Forget-a-bout-it!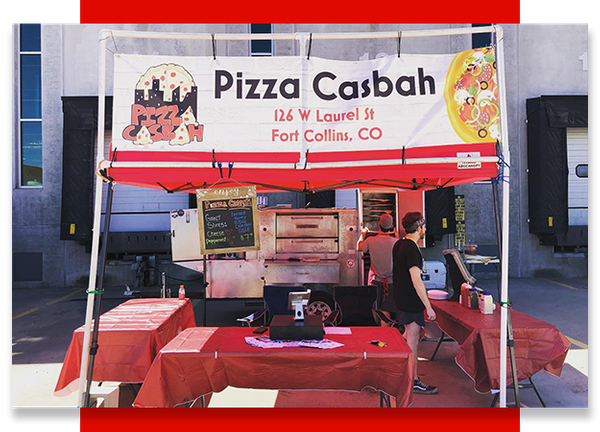 We have you covered no matter the event
Call our shop and make your reservation.
We can bring our mobile pizza cart to your occasion to feed the masses! Over the past 10 years, we have built a reputation of providing quality catering solutions and customer service to the Fort Collins community. We are proud to provide a flexible and personal catering menu for all your party needs!
Call or email to book your event now!
Please email us at thecasbahfoodcart@gmail.com and we can answer any questions you may have.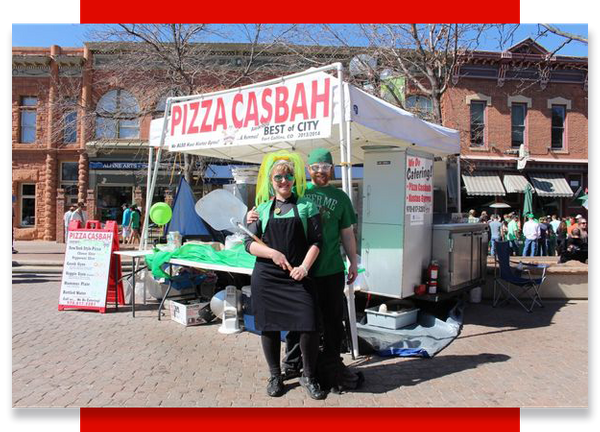 THE BENEFITS OF A PIZZA CATERER
When planning an event, one of the most important aspects is the food. You want your guests to have a great time, and if they don't like the food, they won't stay as long. Plus, this fact will most likely leave a bad taste in your customers' mouths. With Pizza Casbah's best catering service, you can rest assured that your office party, wedding, graduation, or other special occasion event has a wide variety of food to satisfy. Get in touch with our team to learn more today.
Some of our catering clients:
CSU

City of Fort Collins

OtterBox

And so many more!
For large catering orders, we recommend placing your order at least 48-hours in advance. We understand that sometimes that's not possible, so we always do our best to accommodate every order. Please do not hesitate to contact us for details and reservations!
CHOOSE NEW YORK STYLE PIZZA FOR YOUR EVENT
One of the beautiful things about pizza is that everyone loves it, from the pickiest eaters to children and adults alike. When you are catering an event, you want to ensure your guests are fed, full, and thereby, happy. With our New York style pizza, you can rest assured that everyone will leave your event fully satisfied. Plus, with our mobile pizza cart, we can go wherever you are, from a local park to your wedding in the mountains. The sky's the limit!
If you are in need of a top-rated local pizza catering company, call Pizza Casbah for an estimate today!