Why Pizza And Wings Is All You Need At The Office Party
Office parties can be tricky to navigate. Serving a large group of people that have a variety of specific diets can seem overwhelming. But with the help of Pizza Casbah, you no longer have to worry about supplying a great menu. You may need to serve a hundred or so coworkers this week, and we have delivered food for the entirety of Fort Collins for over 20 years. With our New York style pizza and variety of wings, your office party can be a major success. Here's why: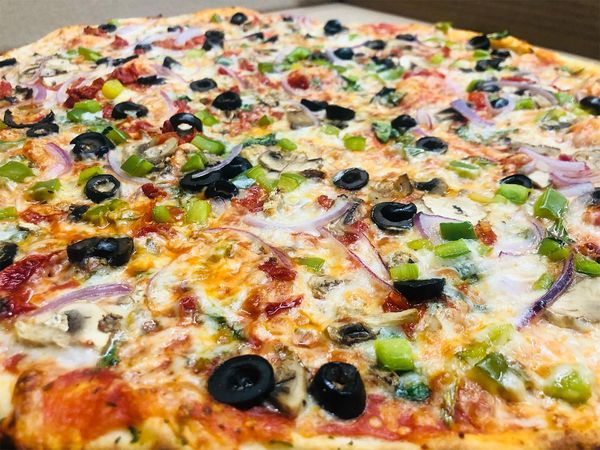 Everyone Loves Pizza
Pizza is one of the most popular foods in the country for a reason—picky eaters of all ages will happily enjoy a slice. When you order from Pizza Casbah, you are getting the best pizza Fort Collins has to offer. Our New York-style pizza is as flavorful as it is large. Easy to eat on the go, both pizza and wings are great party foods that your colleagues can enjoy as they chat.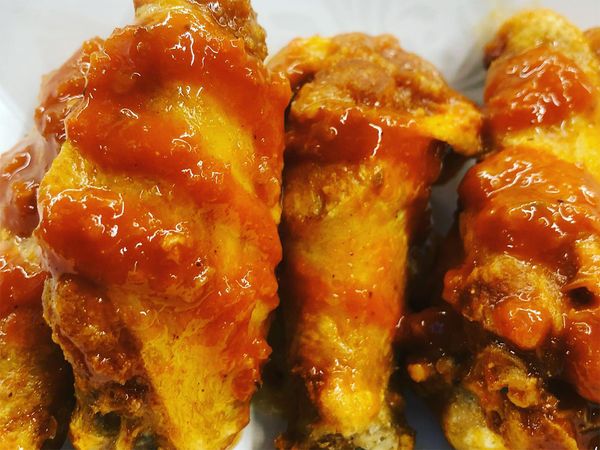 Flexible
When you look up "pizza near me" you won't just find delicious pizza, you'll also discover a menu that is perfect for catering your dinner party. The beauty of pizza lies in how customizable it is. Our menu provides you the option to order traditional cheese slices, or you can get feedback from your office and come up with more unique pies that will get people talking. In the same way, wings can be flavored with a number of different tasty sauces that your office will love. Pizza Casbah is proud to curate a catering menu that fits all your party needs.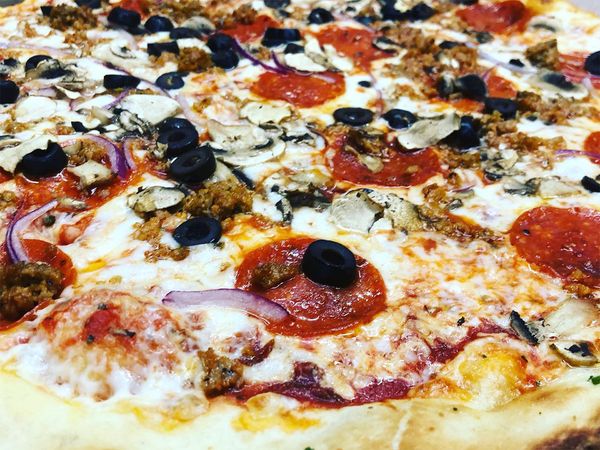 Dietary Restrictions
The flexibility of our menu doesn't end with a variety of flavors. We are also responsive to dietary restrictions. For those who don't eat gluten, we make gluten-free hand-tossed crusts. If you have some vegetarian co-workers, we have menu items that they will love. Lactose intolerant individuals can find dairy-free selections on our menu too. Workplaces are diverse in more ways than one, so our catering menu reflects that.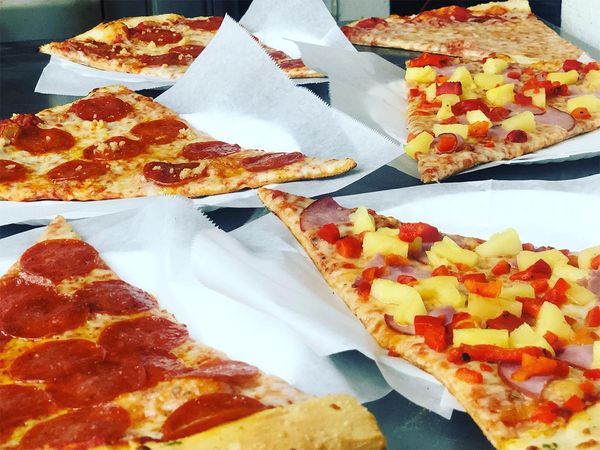 No Order Too Big
Office parties can be huge. If you need to feed a large crowd, don't be afraid to let us know. If you want hundreds of chicken wings and dozens of 24" pizzas, then Pizza Casbah is your go-to pizzeria. We want to feed as many Coloradoans as possible, so these orders don't phase us.
If you are organizing an office party and need a top-rated local pizza catering company, call Pizza Casbah for an estimate today! If you plan on placing a large catering order, try to call us at least 48 hours in advance so we can properly prepare your food. Contact our shop today at 126 W. Laurel Street for great catering solutions and more!